About Us
Company Overview
Starting its operation in 1992 with only a handful of staff, Emirates Group Security has since grown significantly in the scope of services that it provides.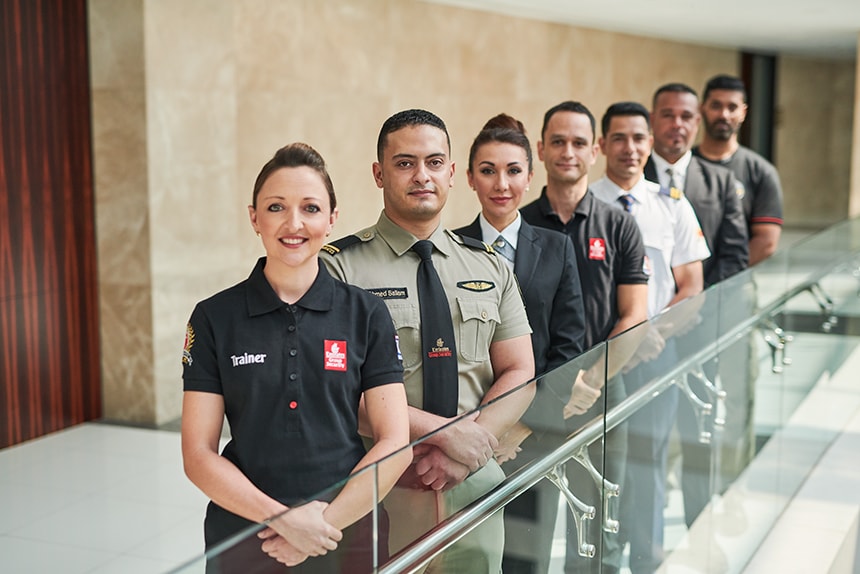 Comprehensive range of safety and security services
Emirates Group Security is a multi-faceted organisation that develops and implements security strategies and measures across the Emirates network. Since its beginning in 1992, EGS has grown significantly in the scope of services it provides. The organisation now offers a wide spectrum of security services, both general and aviation-specific, and employs more than 470 staff directly and over 2600 security staff through its service partner Transguard Group (TGG). EGS extends its services beyond Emirates to other airlines that operate in and out of Dubai International Airport on a commercial basis.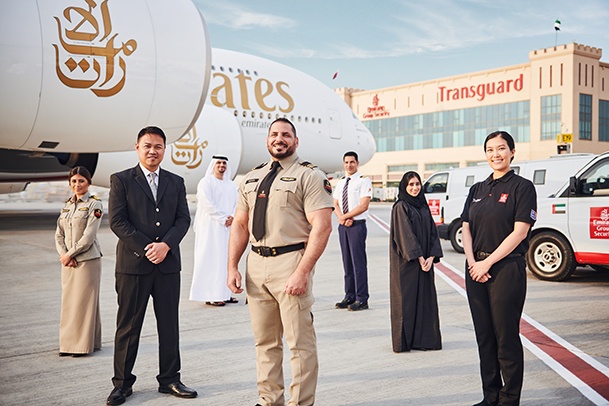 Security excellence in the aviation industry
The organisation is committed to excellence and adheres to The Group's Quality Management System (QMS) in accordance with ISO 9001:2015 standards. Emirates Group Security consistently sets the benchmark in the aviation security space, with a proven commitment to providing internationally recognized standards of aviation security services. For over five years, they have been the proud winners of the Dubai Quality Award – Gold, and most recently, the Sheikh Khalifa Excellence Award – Gold.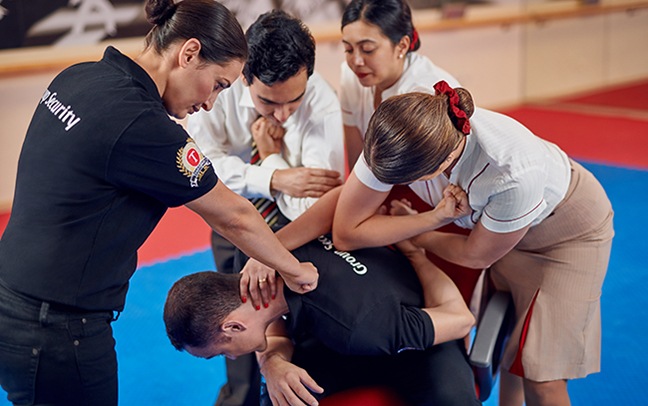 Security training, learning and development
Emirates Group Security's learning and development division operates state-of-the-art classrooms with various capacities to accommodate a wide range of training needs and enhancing Dubai's reputation as a centre of excellence for aviation and security within the region. All classrooms are designed to meet ICAO & GCAA requirements. Computer-Based Training (CBT) classrooms are available for advanced aviation security training programs. Emirates Group Security has plans to further expand its portfolio to provide university education up to the Masters degree level, in collaboration with Edith Cowan University of Australia.